Books
**All prices include GST
Words in Rhyme To help through shitty times: A collection of poems by Katrina-Jane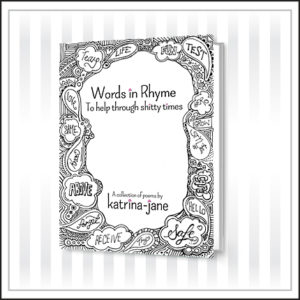 A collection of poems to help you through those tough times in life.
Finding Your Purpose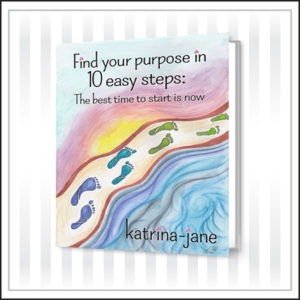 Feeling stuck in your life? Wondering how to get out of the rut that you're in? This book was written for you! Easy to read with simple steps for you to follow to get rid of the mindset that you have become used to and to give you purpose and a clear path to take to live the life that you've only been dreaming of.
Would you like to attend my Find Your Purpose Half Day Workshop in person? Click >> HERE
POSTAGE WITHIN AUSTRALIA ONLY – Overseas purchasers please click >>HERE
Where Did They Go
Explaining death to a child – you may not see the soul, but it always travels with you.
Touching, profound and poignant, this book strives to help you to talk to your child about death and where a loved one or special pet goes when they pass on, sometimes unexpectedly.
There are times when life's more serious side can enter into a child's life, perhaps sooner than we would wish for them. Bereavement is one such time and, while we would like to shield them from pain, explaining death to a child is a fundamental part of life and must be faced.
This book helps to deal with just that. It gently, and with great sensitivity, is about explaining death to a child, reminding them that this is only ever temporary and that wherever they go, the spirit of their loved one or pet travels with them always.
Overseas purchasers please click >>HERE
The Little Handbook on Relationships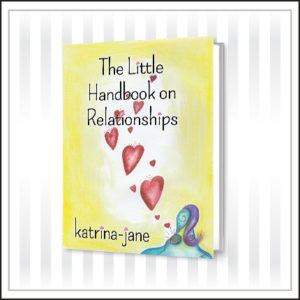 A no-nonsense guide to understanding yourself, the type of partner you need and how to keep that relationship working.
Katrina-Jane believes that everyone is entitled to be in a healthy relationship. She also believes that a lot of us misunderstand our partners and this is what causes conflict.
By reading this book, you will hopefully have a greater understanding not only of why you are who you are but what you need in a partner (not want but need!) and how to understand them as well.
Cutting out a lot of unnecessary stress and anger that a lack of proper communication can bring.
Postage within Australia ONLY.  Overseas Purchasers please click >>HERE
Your Chakra's Knowing Them and Balancing Them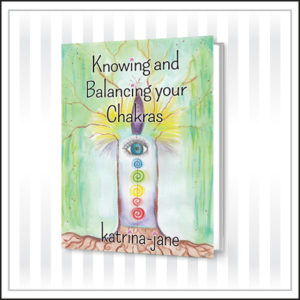 Katrina's new book, available on Kindle and paperback, is about the benefits of learning about your own chakra system.  You will have a better understanding of the harmony of the body, mind and spirit, so that when all of the chakra's are communicating equally and working with each other, you will have little or no energy disorders.  When you are feeling a bit depleted or not well, you will know the first thing to do is check on those Chakra's!
Postage within Australia ONLY.  Overseas purchasers please click >>HERE
Do You See What I See?
In this age of Indigo and Crystal children comes this amazing and loving children's book by Katrina-Jane who is a Clairvoyant Medium. Having gone through a childhood with no help or instruction as to what she was experiencing Katrina-Jane brings you this book with her desire to help children to believe that they are loved and safe and that what they are seeing and hearing is perfectly normal. This book is certain to calm and soothe your children and to help them understand that what they have is a gift and to cherish it. Bring joy and tranquility to your children today by reading them this lovely bedtime story.
Price inclusive of postage within Australia ONLY.  Overseas purchasers please click>>HERE
Christian to Clairvoyant
FINALIST in the Beverly Hills 2015 Book Awards – Biography General is Available Now!
Katrina's new inspirational book Christian to Clairvoyant: How one woman released a lifetime of religious doctrine to follow her destiny! Purchase your own copy today. Price inclusive of postage within Australia ONLY.
Overseas purchasers please click>>HERE